Training
A Global Lifelong Learning Club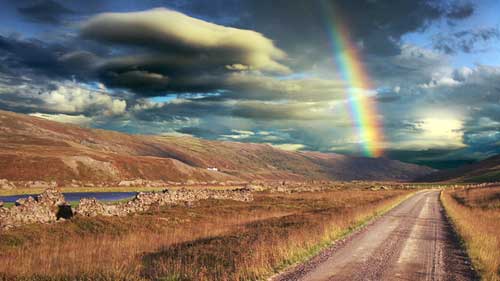 The Beyul will provide its members with a number of mechanisms to connect with each other, with social impact projects of significance, and to address challenges they may be facing in their own lives.

For those who wish, the Beyul will be a global lifelong learning club with the opportunity to learn from and work with some of the top authors, trainers, and thinkers in the world. Because each of us needs different knowledge at different times in our lives, the Beyul's Patrons are leaders in a wide variety of fields.
The Beyul will give access to the best training available, through online courses, live events and conferences, streamed events, and "Beyul courses."
Solving Life's Puzzle Through World Class Training
The Beyul's trainers are "Patrons" of the Club. Ultimately, we'll have 50 - 100 of the world's best. Those who have already given preliminary agreement to become Beyul Patrons, include: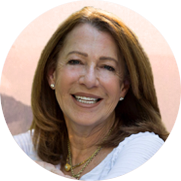 Carol Cone
Carol is internationally recognized for her work in social purpose and corporate social responsibility. PR Week called her "arguably the most powerful and visible figure in the world of Cause Branding." Programs she and her teams created have won hundreds of awards for excellence around the globe. Four of her campaigns are cases at the Harvard Business School. Overall, Cone's signature cause programs have raised more than $2.5 billion for various social causes.

Phil Town
#1 NY Times bestselling author of Rule #1 – Simple Strategies for Successful Investing in 15 Minutes a Week and Payback Time - Making Big Money is the Best Revenge; America's most widely sought-after speaker on investing; regular guest on CNBC's The Millionaire Inside, MSNBC's Your Business, and guest on Maria Bartiromo's show, Closing Bell.
Janet Bray Attwood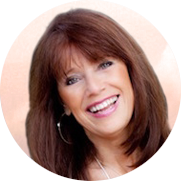 NY Times bestselling co-author of The Passion Test and Your Hidden Riches; creator of the #1 tool used worldwide to discover passion and purpose with over 1,500 facilitators in more than 60 countries; along with her ex-husband, Chris, she arranged 70% of the interviews for the book and movie phenomenon, The Secret.
Dr. Daniel Amen
Called "the most popular psychiatrist in America" by the Washington Post.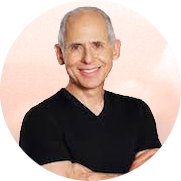 A physician, double board certified psychiatrist, teacher and nine-time New York Times bestselling author; Founder and Medical Director of Amen Clinics; named by Sharecare as the web's #1 most influential mental health expert and advocate.
Mary Morrissey
Sought after expert on the "Spiritual Side of Success," founder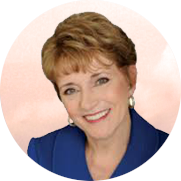 and owner of Life Mastery Institute, The Premier Life Coach Certification Company; New Thought leader who has spoken three times at t
he United Nations, facilitated 3 different week-long meetings with His Holiness The Dalai Lama and met with Nelson Mandela in Cape Town, South Africa to address the most significant issues facing our world.
Marci Shimoff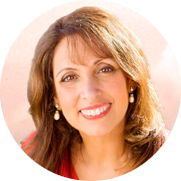 One of the bestselling female nonfiction authors of all time with more than 16 million copies sold and books that have spent 118 weeks on the New York Times bestseller lists, including Chicken Soup for the Woman's Soul, Chicken Soup for the Mother's Soul, Love for No Reason, and Happy for No Reason: 7 Steps to Being Happy from the Inside Out.

Mike Koenigs
Ten-time #1 bestselling author, interactive online TV producer and host of the "Mike Koenigs Show", winner of the "Marketer of the Year" award, serial entrepreneur, angel investor, filmmaker, international speaker and patented inventor. He's also the "Chief Disruptasaurus" of the MiXiV Media Network.

Chris Attwood
Co-author of the NY Times best sellers. The Passion Test and Your Hidden Riches. A master at creating "enlightened alliances," Chris has put together some of the most significant strategic alliances in the transformational industry. Having spent more than 10 years in extended meditation and having studied the ancient Vedic literature of India extensively, Chris is an expert in the field of human consciousness. He is also Founder and President of the Beyul Club & Resorts.

Roger Hamilton
Futurist, social entrepreneur and NY Times bestselling author of The Millionaire Master Plan; creator of the Genius Test, Wealth Dynamics & Talent Dynamics profiling systems, used by over 250,000 people around the world; Founder of Entrepreneurs Institute, Vision Villa Resorts and the online learning platform, GeniusU.com with over 500,000 members.

Claire Zammit
Co-Founder of Evolving Wisdom, on Inc. Magazine's list of fastest growing companies; co-creator of the Feminine Power courses which have reached over 500,000 women; co- author of the forthcoming book, Feminine Power: Awakening to the Creative Force of Life; co-creator and co-host of the internationally acclaimed Women on the Edge of Evolution teleseries.

Doron Libshtein
Former President of MSNBC Israel; Co-founder of the Mentors Channel which reaches over 2,700,000 people worldwide and has produced programs for Deepak Chopra, Arianna Huffington, Byron Katie, Janet Bray Attwood, and Robin Sharma.
Robert Scheinfeld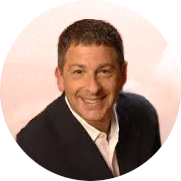 NY Times bestselling author of Busting Loose From the Money Game; sought after international speaker; bender of reality and creator of the "Ultimate Freedom Teachings." Rorbert is a renegade entrepreneur turned author, speaker and coach. After creating multi-million dollar successes, his teachings come from his own experience, which he calls, "The Treasure Hunt of the Century."

Scott Hoffman
Co-Founder of Folio Literary Management, one of America's premier literary agencies; former political consultant; literary agent for dozens of New York Times bestselling authors.
Joel Roberts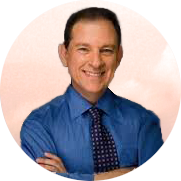 Former, prime-time, KABC radio talk show host in the world's #1 radio market – Los Angeles. Considered the premier media coach in the publishing world. His clients include NY Times best-selling authors, politicians, celebrities, CEOs and Fortune 500 corporations like Lockheed-Martin, Eli Lilly, Pfizer, Novartis, Wal-Mart and Target.

Bobbi Deporter
Co-founder and President of Quantum Learning Network, author of more than a dozen books, and protege of Buckminster Fuller. Bobbi is called by some, "the mother of accelerated learning." Courses she has taught or designed have been attended (at formative points in their careers) by people like: Tony Robbins, Spencer Johnson, Robert Kiyosaki, Ken Blanchard, Jack Canfield, T. Harv Eker, Mark Victor Hansen and others. Bobbi co-founded "SuperCamp" from which over 53,000 students have graduated and her programs have been taught in schools throughout the U.S. and the world.
Debra Poneman
Bestselling author and founder of Yes to Success Seminars, Debra is known as the Mentor to the Mentors. A pioneer in the self-help movement, since the early 80's Debra has been creating programs on how to live a life of true and lasting success. Her courses have been taught throughout the world and attended by the biggest names in the transformational world including numerous teachers from the hit movie The Secret. Debra is also the co-founder and co-leader with Beyul "Patron" Marci Shimoff of the mega-successful virtual program for women, "Your Year of Miracles".
Master Stephen Co
Master healer and the world's leading teacher of Pranic Healing; bestselling author of Your Hands Can Heal You; Master Co's methods have been taught at Kaiser Permanente and Cedars Sinai Hospitals in Los Angeles and Barnes Jewish Hospital in St. Louis among others.
Here are the kinds of people we intend to invite to become Patrons of the Beyul:
Paulo Coelho
Elizabeth Gilbert
Malcolm Gladwell
Daniel Pink
Tim Ferris
JJ Virgin
Jill Bolte Taylor
Ken Robinson
Brene Brown
Marcus Buckingham
Jim Collins
Byron Katie
Gary Chapman
Marianne Williamson
Dr. Mehment Oz
The aim of the Beyul's Patron trainings is to provide you with knowledge, from many perspectives, for solving the most pressing issues facing you in your life as well as helping you promote and expand your own passion projects.
Many of the Beyula's Patrons already offer courses in locations around the world. Beyul Members will be able to attend those courses, with special arrangements, not available to the public. The Beyul will also provide Patron trainings via live stream when possible, and Beyul Members will have access to Patron online training courses, again with special arrangements just for Beyul members.
As part of the Beyul's community, you'll have the chance to connect with other Beyul Members who are studying the same content or in the same category so you can share perspectives, insights, and new ways of looking at the challenges in your life.