Core Team

Founder and CEO – Chris Attwood
Chris Attwood is co-author of the New York Times bestsellers, The Passion Test – The Effortless Path to Discovering Your Life Purpose, and Your Hidden Riches - Unleashing the Power of Ritual to Create a Life of Meaning and Purpose. With his business partner and ex-wife, Janet Bray Attwood, he has built a global brand with over 3,500 Passion Test facilitators in more than 65 countries.
Over the past 30 years, Chris has been CEO or senior executive of more than a dozen companies including a secondary dealer in government securities, a software development company, a magazine publishing company, an international recruiting company, and a software usability company for which he sold millions of dollars in consulting and training services to companies like Ford Motor Company, Dell Computer, Sprint, Royal Bank of Canada, Mellon Bank and others.
After resigning as President of a government securities dealer in the early 1980s, Chris took 10 years for his own inner development, spending 8-10 hours a day in deep meditation. During this time he extensively studied the Vedic literature of India and the functioning of human consciousness.
During the past ten years Chris has become one of the leading figures in the transformational industry, having put together some of the major strategic alliances in this industry, including his key role in arranging 70% of the interviews for the book and movie phenomenon, The Secret, which has been viewed by an estimated 200 million people, and sold over 20 million books worldwide. Chris is a founding member of the Transformational Leadership Council created by Jack Canfield.
Chief Marketing Officer – Scott Demoulin
Scott is CEO and Founder of Destiny Training Systems in the United States. He has attained remarkable success and a substantial following because of his masterful ability to uncover opportunity, create and execute strategy, engage and enroll employees, and simplify more effective communications and messaging. His clients have included Ritz Carlton, Four Seasons, Paramount Pictures, Harrah's Entertainment, Accenture, KPMG Consulting, Nautica Sportswear, Pioneer Electronics, Davis Ball & Collombatto Advertising, Health Net, Baxter Health, YPO and Chevron Oil. Scott has served in upper management for a handful of startups and franchise companies, including the meteoric rise of an internet virtual tour technology company, contributing to its achieving a market cap of over $1 billion and realizing a successful public offering. Scott is currently consulting with the Club on its marketing and enrollment process. Once certain targets have been achieved, the Club intends to retain Scott in a Chief Marketing Officer role to create the marketing and learning delivery systems that will allow the Club to reach its membership goals.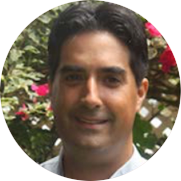 Chief Information Officer – Sunil Rawal
Sunil has over twenty years' experience in technology development. Over the course of his career, Sunil has managed software teams, architected enterprise level distributed systems and designed highly scalable, profitable websites and apps. He has deep expertise in mobile technologies with over 30 published apps and websites using a broad range of technologies.
Sunil is a highly productive full-stack software engineer who is capable of taking on a full range from product definition and rapid prototyping to design/architecture with clean, object-oriented code. He is deeply versed in iOS, server-side technologies, expert systems, image processing, web technologies and diverse platforms. Sunil is responsible for many apps available in the iPhone and Android app stores, both commercial and personal.
Sunil brings to the Club:
15+ years' experience in software development
10 years in web technologies and Linux-based systems.
4 years iOS/Objective-C experience with many apps in the app store
6 years' experience with Ruby-on-Rails.
6 years' experience with AWS technologies including S3, EC2, Elastic Beanstalk, RDS, Route 53.
Excellent command of design patterns, object-oriented programming and architecting large-scale, high-performance software systems.
Sunil received his Bachelors and Masters' degrees in Natural Sciences from Cambridge, and his PhD in theoretical physics from Maharishi University of Management under renowned quantum physicist Dr. John Hagelin. After postdoctoral research and work in the field, he went back to school for another Master's degree in artificial intelligence. This led to a career in software development focusing on scalable, robust, intelligent systems handling complex real-world problems.
Sunil is currently consulting with the Beyul Club about its technology requirements. Once certain targets are met, the Club intends to retain Sunil to fulfill the role of Chief Information Officer.
Member Development Director – Zachary D. Harris
Based in Tel Aviv, Zach has been advising philanthropic trusts and high net-worth individuals for 24 years as a trusted financial advisor. Zach has raised millions of dollars for a variety of worthwhile charitable projects. Some of these include a new pediatric emergency room at a boutique hospital, a new daycare facility for young children with autism, and an innovative rehabilitation program for juvenile delinquents.
Zach worked with the Helen Bader Foundation from 1992 through the end of 2009 where he started as a Program Associate, became a Program Officer and finally a Program Director. Zach was also the chief employee overseeing the activities of the Jerusalem field office. Today the Helen Daniels Bader Fund is operating alongside the Isabel and Alfred Bader Fund under the umbrella of Bader Philanthropies.
Zach currently works as an independent consultant to organizations that are looking to raise funds for worthwhile causes.
Director of Marketing – Scott "Scotty" Sakoff
Scotty is a 1981 graduate of Northern Illinois University. Upon graduation he immediately started his own Media Buying/Media Management company; American Media Service Corporation (AMSCO) which he ran until the late 80's when it merged with another media firm.
The company represented clients to local Chicago TV & Radio stations, negotiating media deals. Within a decade, the business grew with National Retail and Consumer Product clients such as Toshiba, Sony, Mercedes Benz, Nationwide Auto Insurance, Play it Again Sports, National Land Partners (the nation's largest retail land development company), and other notable brands. Scotty's company also produced, syndicated and sold sponsorships for TV & Radio programming working with high profile entertainers like Johnny Cash, James Brown and Kenny Rogers. The company expanded into Sports Marketing working to bring high level sponsorship deals working with the NFL, NHL, and NBA. In 1999-2000, Scotty served as President and Director of E Solutions Marketing, one of the first Internet data capture companies. The company assisted such brands as Burger King, Sports Illustrated, Sharper Image, Bose, Cars.com and Ameritrade develop their first online data capture and e mail marketing programs.
Managing hundreds of millions of dollars in media for a prestigious list of clients, Scotty is now President/CEO of Media Marketing Services Corporation. He is a sought after speaker and consultant in the specialized area of Direct Response Broadcast Media. Creating measurable return on investment and a unique system of accountability in media management is his trademark.
Resort Development and Sustainability - Bob Voermans
#1 Amazon bestselling author of From Headless Chicken to Golden Goose, Bob started, ran and sold a number of businesses in the spa and wellness industry. He opened sales channels, negotiated contracts and set up distribution networks with companies in Europe, China and other parts of Asia. He launched a national wellness gift voucher in the Netherlands that was voted gift card of the year in the category, Wellness & Beauty. Bob holds certifications in sustainable and regenerative design for land, site and business development, including Holistic management, Permaculture and Keyline design. Bob now heads his own firm, GG Entrepreneurs, in the Netherlands consulting with spas, resorts, and projects that want to integrate sustainable practices.
Spokesperson and Public Relations - Radha Patel
Model, singer, dancer and remarkable human being, Radha Patel grew up surrounded by yoga and spirituality. After finishing university, she followed her passions and joined a touring band which recently released their first single. Widely sought after for her beauty, her talent, and her heart-centered personality, she presents the Beyul Project to the world as a wonderful expression of someone who is deeply connected to her own inner beyul.
Finance and Accounting – Frederick Swartz, CPA
Fred Swartz holds a JD and has been a licensed Certified Public Accountant in Iowa for more than thirty years. Mr. Swartz has provided tax advice and managed the accounting requirements of many multi-million dollar real estate investments and has managed the tax and accounting requirements for over a decade for Enlightened Alliances, LLC, the company that promotes The Passion Test programs.