Board of Advisors
The Beyul has the benefit of feedback and guidance from a distinguished and experienced group of entrepreneurs and business people.
Hans Hoff, Group Managing Director, Realinvest AS
Based in Trondheim, Norway, Hans oversees the operatinons of Realinvest's 30 commercial properties in Norway, including 7 hotels, generating in excess of Kr. 250 million or about $45 million per year. Mr. Hoff oversees a staff of about 200. He has been responsible for the building and financing of both commercial shopping centers and hotels with a value in excess of $100 million, including the Clarion Hotel and Conference Center in Trondheim, Norway. With 400 rooms and seating for up to 2,000, the Clarion is one of Scandinavia's largest conference centers. Mr. Hoff lends his expertise and knowledge of construction and financing to this project.

Patty Aubery, President, Canfield Training Group
Patty is President of the Canfield Training Group and before that was President of Chicken Soup for the Soul Enterprises, Inc. She has been Jack Canfield's partner and manager of the business side of his companies for more than 24 years. Patty is also a New York Times bestselling author, founding member of the Transformational Leadership Council, and one of the most connected people in the personal growth and transformation world. Patty brings her business acumen and extensive knowledge of the personal training industry to this project.

Roger Hamilton, CEO and Founder, Entrepreneurs Institute
In addition to his role as CEO and founder of the Entrepreneurs Institute, Roger is also the founder of Vision Villa Green Resorts and creator of the Wealth Dynamics assessment tool that has been used by over 100,000 entrepreneurs worldwide. Based in Singapore, he is the NY Times bestselling author of The Millionaire Master Plan. Roger has developed a global learning network for financial literacy. His Vision Villa Resort in Bali and planned resort in South Africa prototyped a new strategy for maximizing resort occupancy called the iLab Incubator, an innovative program that allows entrepreneurs to spend a month at the resort while they receive training and support in building their personal lifestyle business.

Lothar Pirc, Founder and President, Maharishi Ayurveda Health Center, Bad Ems, Germany
Lothar is one of the leading experts in the world on the establishment of effective Ayurvedic clinics. He is Founder and President of the award-winning Maharishi Ayurveda Health Center in Bad Ems, Germany and is a sought after expert on the health benefits of Maharishi Ayurveda. In 2006 he received a gold medal "for Honor and Good" from the Moscow Academy of Sciences. In 2007, he received the Global Hakim Ajmal Kahn Award from the Chief Minister of the State of Delhi, India, and in 2008 he was elected as General Secretary of EURAMA (European Ayurveda Medical Association). Mr. Pirc will bring his extensive experience in the establishment of Ayurvedic clinics to the planning and construction of the world-class Maharishi Ayurveda Health Center planned at the Beyul Resort.

Meltem Heper Yildirim, President, Magnetic Brand
Meltem is the founder and President of Magnetic Brand, a Marketing Consultancy focused on brand/concept strategy. Previously, Meltem was Chief Marketing Officer for Kopas Cosmetics, manufacturer of leading niche personal care brands in Turkey, Global Marketing Director for Evyap, the 2nd largest maker of soap in the world, operating in over 100 countries and the leading manufacturer of personal care products in Turkey, General Manager at Fromageries Bel and Global Brand Team member, Regional & Local Marketing Director at Unilever based in Turkey. She is an expert in brand differentiation and global marketing initiatives. Meltem brings her experience and expertise in branding and marketing to audiences from diverse cultures to this project.
Jens Schultzer, Former CEO, Nokia, Germany
Before becoming CEO of Nokia-Germany, Jens was CEO of Nokia in Austria and Switzerland. Under his leadership, Nokia-Germany increased its productivity by 2,000% and achieved a ten-fold increase in mobile phone sales in five years. During the same period, the company increased its market share by 400%. In the year 2000 Jens was voted "Telecommunications Manager of 1999" in Germany with 18% more votes than the candidate who finished in second place.
Jens now consults with CEOs of major companies in Europe and around the world who are looking to achieve extraordinary results. He attributes his success to a combination of clear focus on what matters along with the use of non-traditional methods for reducing stress, achieving peak performance, and supporting his clients to get in touch with their core nature.
Jamie Traeger-Muney, PhD, Founder and CEO, Wealth Legacy Group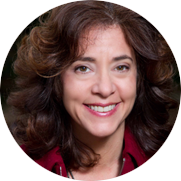 Dr. Jamie Traeger-Muney specializes in the emotional impact of wealth on inheritors, women, and couples. She has revolutionized the conversation of wealth and worth by providing anopportunity to openly discuss the roles money plays in her client's lives, enabling them to be passionately engaged in the world and to lead a rich life. She works with multi-generational families, helping them to concretize their values, develop a vision for their future, and create sound governance structures.
Jamie's personal experience as an owner of a family business and board member of her family foundation, combined with her theoretical and practical expertise in wealth psychology, has given her a unique sensitivity to issues surrounding the inter-generational family dynamics of affluence.
Jamie has been featured in major media outlets such as: Reuters, BBC, Huffington Post's Third Metric, WSJ, and Bloomberg BusinessWeek. She also has the distinction of being the first psychologist ever to be hired as an employee of a bank, to work with their clients. She worked as a Family Wealth Consultant for Wells Fargo's Family Wealth Group, a multi-family office platform serving families with $50 million and above in investable assets.