Beyul Resorts
Extraordinary Experiences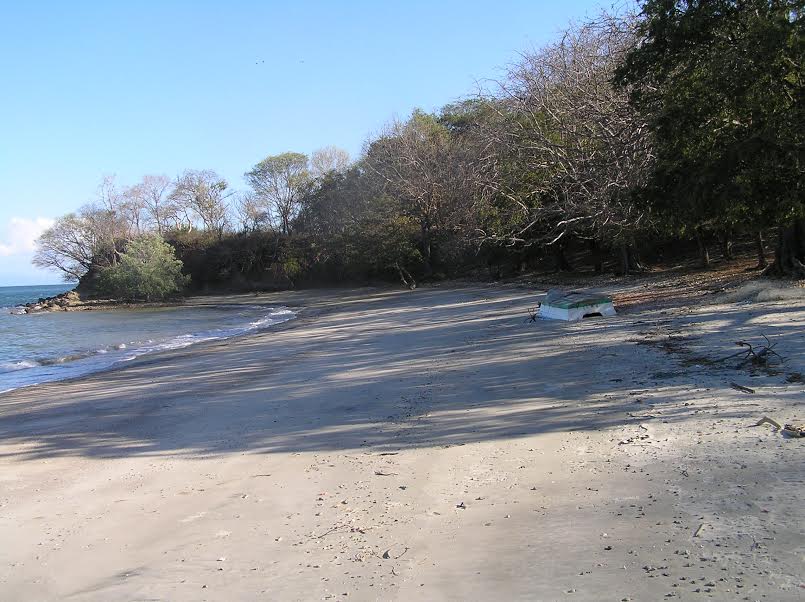 The Beyul's Resorts will be models of how heaven can be lived on earth--from their sustainable design, their use of ancient principles of building in accord with the laws of nature, their exquisite beauty, their rejuvenation centers offering wisdom from the most ancient principles of healing, and their honoring of all cultures, religions, and traditions.
The Resorts will also use ancient peace-creating technologies and rituals to create an atmosphere of calm, harmony, and connectedness. Each Beyul Resort will function like a transmitter, radiating peace in the surrounding areas.
There are two aspects to membership:
1) Beyul resort and residential club - Deeded fractional ownership of a luxury vacation home described below
2) The Beyul community - Providing conscious influencers with community, leveraged influence, growth of consciousness, and opportunities to relax, reflect, rejuvenate along with transformational experiences.
The Beyul Resort and Residential Club - Costa Rica
The first Beyul resort and residential club is planned for Costa Rica. This beautiful land offers many features aligned with the Beyul's values and aims:
Blue Zone - The Nicoya Peninsula where the first Beyul Resort is planned is one of the wrold's five "blue zones" where people live to over 100 at ten times the rate they do in other parts of the world
Stable, peaceful country - Costa Rica has no standing army and a stable government
Committment to the Environment - Most of its energy usage is provided from renewable sources; sustainable developments are encouraged
Parks & Preserves - More than 25% of the land has been set aside for natural preserves
Fun - There is a vast variety of fun activities: boating, zip lilning, hiking, kayaking, paddle boarding, surfing, hot springs, fishing, and more.
Yoga, spirituality and sustainability - With dozens of yoga centers, spiritual communities and ecovillages, Costa Rica has become a preferred destination for people interested in these pursuits
Ecological diversity - There are a variety of climates and interesting features, from volcanoes to gorgeous beaches, to an abundance of animal species
The residential club will be designed to provide a place that integrates a rich experience of inner life with a fun, stimulating outer experience filled with adventure. It will consist of:
5-star resort with . . .
Meditation Hall
Learning Halls
Dining with gorgeous views serviing organic meals
Fitness Center
Maharishi Ayurvedic Health Spa
Organic market
Natural pool for swimming and relaxing
Raw Foods Juice and Smoothie Bar
Electric speed boat and catamaran
All electric vehicles on the property
Weekly adventures to various interesting parts of Costa Rica
Boating, kayaking, paddle boards, zip line and other fun activities
Deeded ownership providing use of a luxury vacation home with full use of the Resort facilities for 4 vacation weeks per year, plus additional weeks through Beyul Member events, courses, and conferences. Homes are planned to be 2,500 - 3,000 square feet (230 - 290 sq. meters) , each with a private pool.
Cost of home ownership is still being determined, but will include a 10-year membership in The Beyul community with benefits outlined below.
It is currently possible to become a Founding Member of the Beyul by investing $100,000 for lifetime membership, without purchasing an interest in one of the vacation homes. If a Founding Member chooses to purchase a fractional ownership interest in one of the vacation homes later, their membership fee will be deducted from the price they pay for the home.

The Beyul's benefits will begin long before the first resort is built. Members will receive over $100,000 worth of benefits each year, over $1 million in benefits over a 10-year membership.
Summary of Founding Member Benefits (for full list of benefits click here)
Stretching the boundaries of personal experience through member events, conferences, tools, and annual "consciousness check up" - Perfecting a truly "integrated life" in the company of other global influencers.
Purpose-driven social impact - Leveraged influence through your own passion project as you are supported in refining your personal action plan, learning plan, leverage plan, and enlightenment plan.
Access to world-class knowledge - Deep discounts on transformational courses for any area of life where more integration is needed including: relationships, health, investments, business, marketing, and more
Private and group consulting with Beyul Founder - Personal support in creating major shifts with someone who has a significant track record of success in creating "enlightened alliances."
Contributing to creating unique, physical "containers" for connecting heaven and earth - Participate in the design and construction of unique, 5-star "Beyul Resorts" that combine the ancient wisdom for connecting with the celestial aspect of life with modern emergent wisdom for creating a regenerative economy
Priority, VIP access to all courses and conferences, use of Club facilities and vehicles
Lifetime Membership Plus 10 years for Heirs after Member's death - Membership benefits for primary member and up to four additional family members
Equity ownership - Projected increase in value should more than offset cost of membership
The Beyul's long term business aim is twofold:
To create a systematized process for building Beyul Resorts in the world's most beautiful locations financed by Club membership fees and invested funds so that a new Resort is launched annually by 2040; and
To build an online platform accessible to people of any means in any part of the world to help them bring to life their personal passion projects that contribute to global awakening.
The Beyul's business plan addresses the first 10 years of this vision, with the first resort planned to open in 2022.